June 15 – Here's our first pic of the summer!  Thanks to the Hansen's for this great pic from their recent camping trip – we feel confident Jesus followed the directions and was safe in bear country!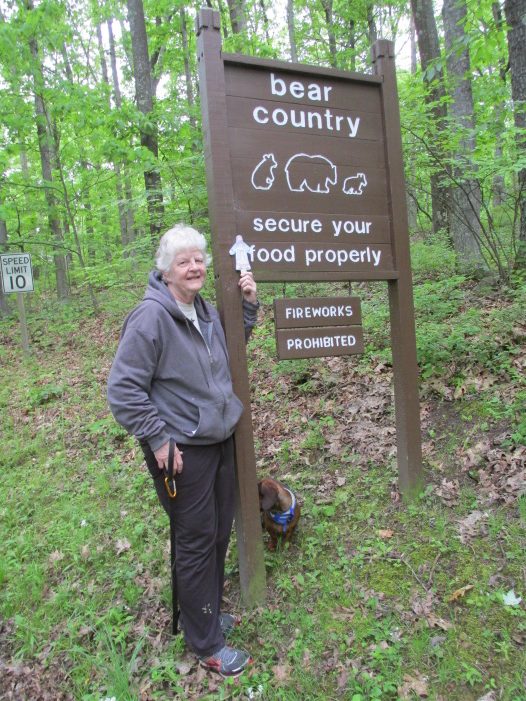 June 22 – This week's pic is from Deb Schaeffer (who is almost hidden behind Jesus!) and was taken in Cody, Wyoming!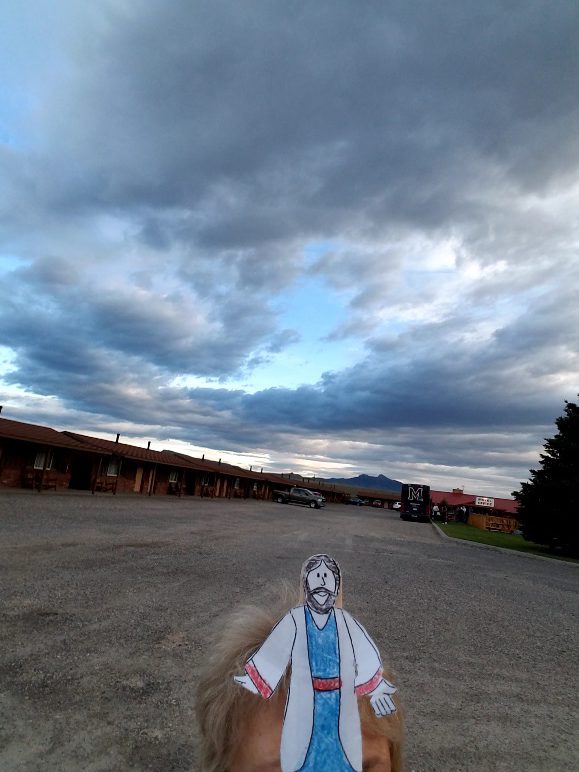 June 29 – This week's featured photo is Flat Jesus helping Laura out around the office at church on bulletin printing day by adding paper to the copier.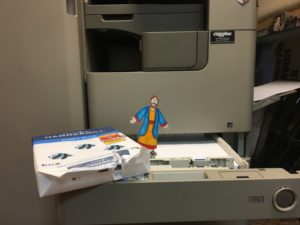 July 2 – Flat Jesus had a relaxing Holiday at Mears Point Marina on Kent Island with Laura and her boating buddies.  Here he is kicking back in the swimming pool.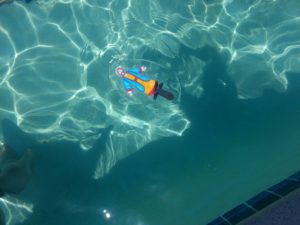 July 9 –  This week's featured photos are Flat Jesus enjoying the California Tortilla youth fundraiser (picture taken by Jeannie Pellicier) and Flat Jesus hanging out with Squirtle and Charizard while the Krantz family rode roller coasters.
July 16 – This week's featured photos showcase "Flat Jesus the History Buff" as the Nanavaty family spent some time with him at Monocacy National Battlefield.