We invite all in our community to join us at St. James' Episcopal Church for Arts on the Hill, a series of liturgical and musical events in 2016.  Information about this series will be updated as the season gets underway. All are welcome at this celebration of the gift of the arts, and we look forward to sharing in this universal language of love with our friends in the community.
---
Sunday, February 7 – 7:00 PM
Liturgy of Lament and Remembrance
For Loss of Children through Miscarriage, Stillbirth, Abortion, Placing for Adoption, Failed Adoption Placement or Inability to Conceive.
---
Sunday, March 6 – 4:00 PM
Mt. Airy Net Benefit Concert, featuring:
Combined Choir, Church of Jesus Christ of Latter-day Saints
Heirs of Joy, Calvary United Methodist Church
Madrigal Singers, McDaniel College
Parish Choir, St. James' Episcopal Church
Praise Team, St. Andrew's Presbyterian Church
Be inspired in song!  Local performing ensembles come together to support Mount Airy Net.  The concert, which will feature both sacred and secular repertoire, will benefit Mount Airy Net, a cooperative network of churches, civic organizations, and caring individuals that provide support and services for those in need in the four county region.  Donations of non-perishable items as well as a freewill offering will support Mt. Airy Net.
Click here to see pictures from this event.
---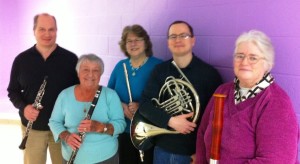 Sunday, April 3 – 4:00 PM
The Frederick Symphony Orchestra Woodwind Quintet
When the Frederick Symphony Orchestra (FSO) began to expand its community outreach programs several years ago, chamber music was a natural extension to its five-concert season.  Many FSO musicians formed smaller musical groups to introduce the public to chamber music.  The FSO's woodwind quintet was one such group. The FSO Woodwind Quintet will offer an engaging program of musical masterpieces of the great classical composers.  Members of the quintet are Randall Severy, oboe; Sue Kerr, clarinet; Paulela Burchill, flute; James Wooldridge, horn; and Barbara Pearl, bassoon.
No admission fee.
---
Friday, May 13 – 6:30 PM
Caribbean Carnival, featuring The Catonsville Steel Drum Band
(Co-sponsored by the St. James' Nursery School)
Come dressed in your island attire and enjoy the Caribbean tunes played by the 25-member Catonsville High School Steel Drum Band, directed by Jim Wharton.  Caribbean themed foods and activities are planned to entertain the whole family!
---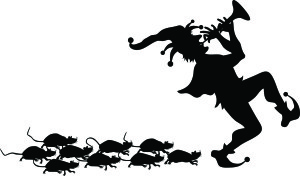 MAD CAMP is a day camp  for those  entering grades 2-6 who enjoy the arts.  During the week, campers will have the opportunity to experience a taste of music, drama, and crafts as they assemble the musical, Rats! The Story of the Pied Piper.
The musical is based on the fairy-tale that takes place in the medieval town of Hamelin, which is overrun by rats, and the citizens are in a tizzy—until the mysterious Pied Piper appears, offering to solve their dilemma for a small fee.
Click here for more information on MAD Camp
For more information please contact  Len Langrick   Langrick@verizon.net