From the Vestry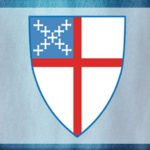 The Vestry has now joined the rotation for Shell Newsletter articles and will be sharing monthly reflections after our regular meetings.
Two of the things we discussed and approved last fall  were the new LED parking lot lights and new LED fixtures over the side and rear doors.  Several people have commented on the new exterior building lights when they have been at church at night, wondering if they needed to be turned off – and the answer is no!  After the break-in in November 2016 the Vestry undertook conversation and exploration of ways to make our building safer.  One of the simplest is having good exterior lighting, which is now complete.
At our last meeting we also shared appreciations for our outgoing Vestry members:  Carla Kaufman, Blix Winston, Tim McClanahan, and myself.  The Vestry is now looking forward to the election of new members at our Annual Meeting this Sunday and a retreat at the end of February.
Thanks
Jim Bullington, Jr. Warden
---
Memorial Garden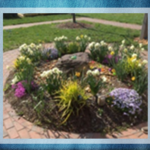 A seasonal opportunity to fill our beautiful planters with a dedication will begin in the spring of 2018. It will be set up to allow parishioners to mark a special memory with live plants planted in the Garden – spring, summer and fall. Look for sign up sheets soon. Volunteers are always welcome to help maintain the Garden. Please contact Ashley Conlon for information.
Our Memorial Garden is beautiful in winter also!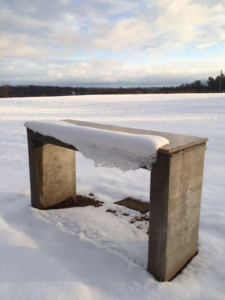 ---
Thrift Shop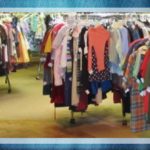 Hello from Saint James Thrift Shop to all our Thrifty Friends.
We are looking forward to this New Year. The shop has been so busy with all the generous donations. Regrettably we have had to stop accepting donations at certain times because this community's generosity is overwhelming and we are so thankful. We have a shed to put donations in and a sorting room, when these become filled we need to stop donations. If the sorting room gets too full it is a working hazard for both volunteers and employees. We try our hardest to accept donations everyday but sometimes we have to stop, usually only last a day. Your best bet is to call the shop and ask if we are accepting donations before you come in, nine times out of ten you will get a yes.
As for this New Year that is upon us we are excited about our new craft area. Three shelves were donated by three parishioners. A big thank you to, Donna Carr, Karen Dulany, Carla Kaufman and Alan Lehman for putting them together and Jane Barger for ordering them! It gives the store a whole new look. So now our craft display is much more organized.
We have also designed a teen area in the front window and we are now selling size 10-14 clothing. We have a lot of name brand clothing, Aeropostle, Hollister, etc. that all the teens want to wear.
As always we are in need of volunteers. This truly is a fun way to volunteer, make friends and make a difference. I always say the more the merrier.
So Happy New Year to everyone!
May your 2018 be your best year ever!
"Thrift with Purpose"
Sandy – Saint James Thrift Shop Manager
---
WEEKLY ANNOUNCEMENTS
Acolyte Meeting
Acolytes!!  Happy New Year!  Please plan to attend a meeting directly after the 10:30 service on 1/28/18 in the front of the church for approximately 30 minutes to discuss Acolyte needs, wants, and wishes.  I would love to have everyone in attendance.  If you are unable to make it or have suggestions for topics of discussion, please contact me (Heather Albertson) at eyes2cu@msn.com.  I look forward to seeing everyone!
Vestry Class for 2018-2021
Click here to see bios and photos.
Scout Sunday February 4
All scouts are invited to wear their uniforms and come forward during both services to be recognized and receive a blessing.
We need a new fire bowl!
Our fire bowl which we use to burn palms for Ash Wednesday, to light the new fire at the Easter Vigil, and for the parish camp out Memorial Day weekend, needs to be replaced – the mesh lid is broken and it is rusting out.  Do you have one that you don't use you'd like to donate to the church?  If so please contact Kristin+!
Giving Statements
2017 Giving Statements are in the narthex and ready to be picked up.  Those statements not picked up will be mailed at the end of the month.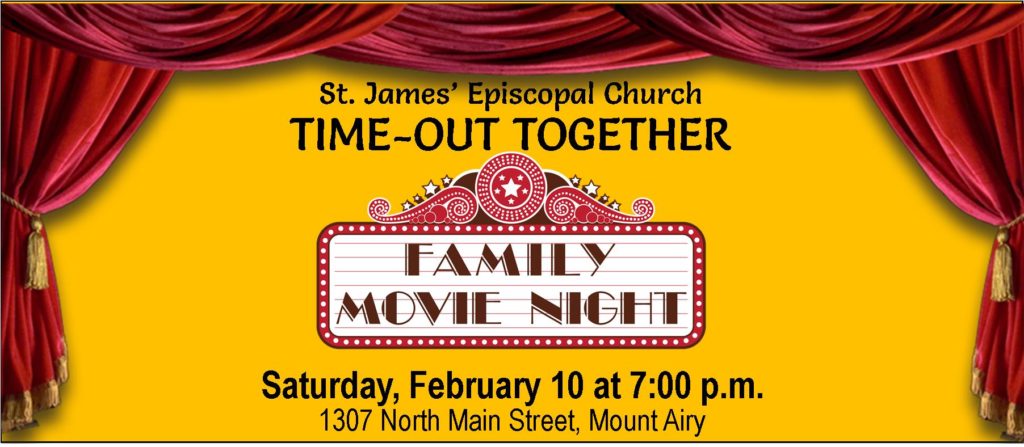 ---
Prayer Rotation
Please join the Daughters of the King in praying for each parishioner in rotation during 2017 by taking this notice home and by posting it where it will remind you to pray on a daily basis for the needs and blessings of:
Phillip Massay and Jie Yang (Ethan)
James and Simone Mauro (Cameron, Michael)
Paula Morrow
A member of the Daughters of the King will be contacting  you this week for special prayer requests.
---