From the Rector – Candidates for Vestry Class 2018-2021
The Vestry Nominating Committee announced last month the candidates for our next Vestry class to be voted upon at our Annual Meeting on January 28th at 9:30 am.  It is with joy that we now share with you their bios and pictures.
Heather Albertson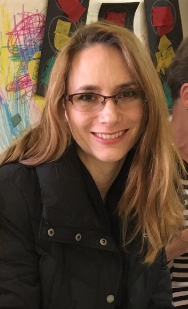 Heather has been a member of the St. James community since moving to Mount Airy in late 2011.  Her daughters (Emily age 16 and Elizabeth age 11) serve as Acolytes at the 10:30 service and are active with the Youth Group and Episcopal ministries.  Heather has served as Acolyte leader since late 2017 when she saw a need to help organize and communicate with the Youth and the parents of the Church.  She volunteers at the Basket Raffle and QuarterMania and enjoys pitching in where ever there is a need for extra hands.  Many hands make light work!
Heather has worked in the Ophthalmology field for over 20 years managing large multi-specialty ophthalmology practices and teaching Ophthalmic Medical Assisting at CCBC.  Heather currently works as a Clinical Development Specialist for Bausch & Lomb Surgical.  In her role, she works closely with Eye Surgeons and their staffs to ensure patients are able to enjoy the best vision possible after cataract surgery.
She enjoys cooking and reading in her down time.  However, in the warmer months, you can find Heather and her husband of 17 years camping with their daughters and dogs exploring new areas as often as possible.
Heather enjoyed attending the Anti-Racism workshop at St. James recently and looks forward to serving St. James and the community more dynamically as a vestry member.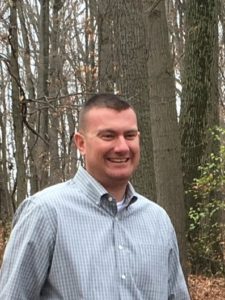 Jason Kilmore
Born and raised in York, PA, Jason moved to Maryland shortly after graduating from The Pennsylvania State University with a degree in Landscape Contracting in 2002.  Jason resides in Mt Airy with his wife, Molly and two children, Connor (6) and Reagan (5),. He started attending St. James in 2013.
Jason works for a Montgomery County landscape contractor and specializes in commercial landscape management. His role includes managing multiples landscape crews, procuring new business and generating, and managing various company budgets and financial objectives. Jason enjoys hunting, fishing, and spending time outdoors with his family. He is an active Penn State alumni and supporter and he and his family visit Happy Valley a few times a year.
Phillip Massay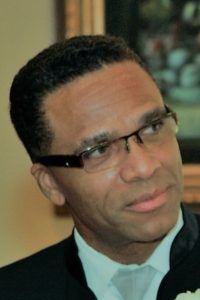 Phillip was born in Guyana, South America, but has called America home for the last 38 years. He likes to say that he grew up with one foot in the Anglican Church and the other in the Moravian Church. The "pull" – The Moravians had great Christian education programs for families with children. And the Anglicans, St. James the Less in particular, boasted 'high church' liturgy with 'smells and bells' in the mass.
Phillip matriculated at Moravian College, Bethlehem PA, at the Wesley Theological Seminary of the United Methodist Church, Wash. DC, and at the University of Maryland, Baltimore County. He is an educator who works in the Prince George's County Public School system, and serves as adjunct faculty at the Prince George's Community College from time to time.
While growing up in Guyana, Phillip's mother saw to it that he and his seven siblings participated in every available aspect of the life of the church. This commitment, thirst, and love for the things of the Lord carried over into adulthood for Phillip.
Phillip, wife Jie and son Ethan, visited St. James in the fall of 2013 when they moved to the Mt. Airy. At the time, they were still members of Christ Episcopal Church in Columbia, where Phillip was a chorister. Eventually, the welcome warmth they felt at St. James was the catalyst that drove them to make St. James their new church home in the spring of 2014. Soon after, Phillip joined the choir at St. James. Phillip looks forward to serving the Lord as a vestry member.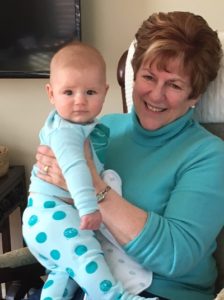 Lucy Winston
Lucy has a masters degree in Pastoral Counseling and is a retired therapist.  She and her husband Blix moved to Mt Airy in 1996 and have been members of St James since shortly after that.  Lucy has been an active member of the Outreach Committee for many years and is a Stephen Minister.  She enjoys reading, knitting, walking her border collie, gardening and especially family and friends.
Yours in God's peace,
Kristin+
---
Outreach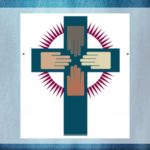 The Angel Tree gifts for the Carroll County Foster Program was an overwhelming success thanks to you!  The employees were in shock as they gathered around the truck to see all the gifts that were brought for the kids.  the children and their foster parents were extremely thankful for our generosity.
Don't forget, this Sunday, January 14, between services!  the Outreach Committee invites one and all to our meeting to find out what we do and where we are headed.  Your input is welcomed.
---
Finance/Stewardship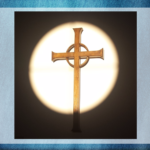 Happy New Year St. James', with wishes for a prosperous 2018 for you and your family – and your church!  January is a bustling time for finance at St. James' – bringing a close to the 2018 Stewardship campaign, finalizing the 2018 Budget for Vestry approval and congregational vote at the Annual Meeting on January 28th, and reviewing the results of the 2017 financial year.
The Stewardship goal was $205,000 for 2018.  As of January 1st, we are still close to $20,000 behind, although there are several families who have not yet completed their pledge forms.  If your pledge has not yet been made, please do so by January 14th so the Vestry has an accurate amount to work with at their January 16th meeting.
The 2018 Budget has been an active Vestry discussion item for several months since St. James' has experienced a deficit net income throughout 2017. All income and expenses have been reviewed for adjustment – including stewardship, payroll, contracts, maintenance and utilities.  An abbreviated Profit and Loss statement is included weekly in the Sunday bulletin which gives an opportunity to be aware of our financial position, and the complete monthly Profit and Loss Statement is posted on the Bulletin Board in the upstairs entry hallway.
At the January 28th Annual Meeting, the 2018 Budget will be presented for congregation approval.  The Vestry has planned an informative discussion about our financial future, our obligation to be good stewards of our beautiful facility, and the importance of our awareness of St. James' financial position.  Please mark the Annual Meeting on your calendar for January 28th at 9:30 AM.
---
WEEKLY ANNOUNCEMENTS
Return Advent Wreath Forms
Have you pulled apart your Advent wreath yet?  If so, please return the metal form to the box in the narthex and we will store them for reuse next year!
Outreach Committee Open Invitation
On January 14 between services the Outreach Committee will hold a meeting for anyone interested in joining in on all the services we provide for our community.  We look forward to seeing you!
Acolyte Meeting
Acolytes!!  Happy New Year!  Please plan to attend a meeting directly after the 10:30 service on 1/28/18 in the front of the church for approximately 30 minutes to discuss Acolyte needs, wants, and wishes.  I would love to have everyone in attendance.  If you are unable to make it or have suggestions for topics of discussion, please contact me (Heather Albertson) at eyes2cu@msn.com.  I look forward to seeing everyone!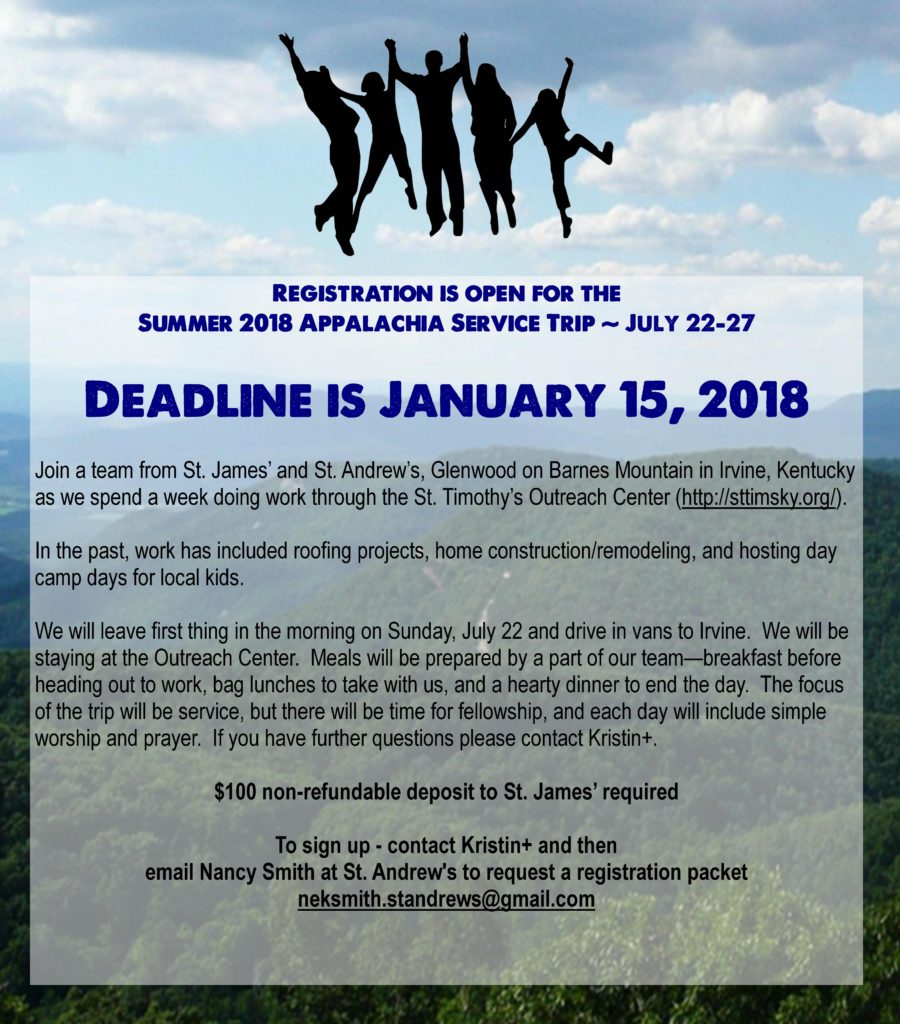 ---
Prayer Rotation
Please join the Daughters of the King in praying for each parishioner in rotation during 2017 by taking this notice home and by posting it where it will remind you to pray on a daily basis for the needs and blessings of:
Sanjay and Jen Krishnaswamy (Sandhya, Dhruva)
Robert and Karen Larrimore
Brooke and Tonya Lee (Brooke V, William)
A member of the Daughters of the King will be contacting  you this week for special prayer requests.
---