From the Rector – The Church Does Not Need Volunteers
Over the summer at our Vestry meetings, we began taking a few minutes each month to reflect on a brief article or resource about congregational life.  One that really struck a chord with all of us was an article written by Erin Wathen about volunteering at church.
The point she makes, and you can read her full article here, is that when we volunteer, we do so at places that are important to us—but don't belong to us.  The church, however, does belong to us.  As she poignantly puts it, "You cannot volunteer at your own church in the same way you can't babysit your own kid."
We do a disservice to our faith when we reduce the work we do at church to volunteering, when what we are really engaged in is ministry, service, and ultimately discipleship.  I've tried to check myself to keep from using the word "volunteer" at church, and I invite you to  begin trying to change your language too – but also your way of thinking about the way you serve at St. James'.  Together let us remember always that we don't just belong to the church, it belongs to us – and we do not babysit that which is ours.*
Yours in God's peace,
Kristin+
 *Total hat tip to the article for that perfect closing line!
---
OUTREACH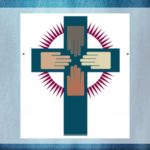 The Outreach Committee is gearing up for a fun packed year with some exciting changes!  Mt. Airy Elementary School and Shepherd's Staff received the donations of school supplies generously supplied by you!  They were both very grateful for our generosity.
Go here for an survey asking for your opinion on what you would like to see the Outreach Committee do.  Please answer as best as you can.  We are looking forward to your feedback.
Don't forget to sign up for the Crop Walk on September 24 at 2:00 beginning at St. James'.  Twenty-five percent of the proceeds will go to Mt. Airy Net.
In mid-October the Outreach Committee will be sending our college kids a "goodie box" with treats to munch on while they study.  We are collecting fruit snacks, granola bars, chips, cookies, coffees and teas, pop tarts, gum, Ramen noodles, microwave popcorn, hot chocolate, and whatever else you think they may like.  There is a box under the table in the Narthex for the goodies.
None of what we do would be possible without the generosity and support of the St. James' family.
---
FINANCE AND STEWARDSHIP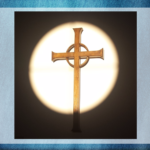 The months of September to January are always a busy time for the Vestry and Finance Committee as Stewardship and Budget planning is completed for the new year. In addition, projections and planning for the longer term of 5-10 years are reviewed and adjusted.
In the short term, the yearly Stewardship Campaign is scheduled to kick-off on October 1st.  This year's theme will be Journey to Generosity.  The Pledge Goal will be determined by considering anticipated income and expenses for 2018.  Last year, the total amount pledged by parishioners was $190,000. This amount was $10,000 short of the 2017 goal of $200,000. This work will be done in concert with the preparation of a Profit and Loss Budget for the Church, Nursery School, and Thrift Shop to be approved at the Annual Meeting in January.
The long-term financial discussions concern future ministry plans and anticipated repair and improvements needed for our building. Our recent 10-year building celebration also reminds us that our systems and infrastructure are now 10 years old!  In October 2016 and April 2017, the 2 fire panels that control all the alarm systems had to be replaced at a cost of $8,000. Other identified problems that will need to be addressed are the front and rear entrance doors, several roof leaks during wind-driven rains, and painting of the building interior. At the 10-year mark, it is also prudent to have discussions about the life of the HVAC systems and the roof to plan for these major expenses.  The Vestry is taking all of this into consideration to plan strategically for our future.
---
WEEKLY ANNOUNCEMENTS
Baptism This Sunday!
This Sunday we will welcome Henry Stephen Bagnell into the family of families we call the church!  Please keep Henry and his family and Godparents in prayer this week.
Come Honor our Local Police Officers—Feast of St. Michael
On October 1st at the 10:30 am service we will honor our local law enforcement with prayers and a blessing in celebration of St. Michael, Patron Saint of Police Officers.  Please be sure to invite your family and friends who serve our communities; so we can show our thankfulness for their dedication.
St. James' 11th Annual Basket Raffle & Silent Auction
Will take place on Saturday, October 7th – mark your calendars!  In the meantime, there is much to do to prepare and make this fundraiser a success.  An online Volunteer Sign Up form will be coming to your e-mail soon for you to let us know when you will be able to help with this important fundraiser; please watch for it.
Items for the Silent Auction continue to be accepted.  These are items that would generate higher bids by themselves than as a part of a basket.  Such items could include paintings, quilts, unopened perfume, fine jewelry or, high-value gift certificates, and the like.  If you have questions about the Silent Auction, please contact Mary Hutchins-Danna at 443-277-0505 or at mhdslp@hotmail.com.
Our wonderful "Basket Brigade" has created 60 beautiful filled baskets to be raffled off at the Mt. Airy Fall Fest on October 7th.   Sunday, September 24th, and the following Sunday, October 1st, the baskets will be on display in the sanctuary for the congregation to view and purchase advance raffle tickets following each church service.
Thank you so much to those who have already donated items as well as their time and talents!!
Blessing of the Animals — Feast of St. Francis
October 8, 2:00 pm in the Memorial Garden.  In celebration of the Feast of St. Francis, we invite you to bring your pet to be blessed, to remember those pets who have died, and to celebrate the gift God has given us in all his creatures, especially those who are our companions.  For the safety and comfort of all attending, animals should be leashed or contained in a safe carrier.
Where are our St. James' Young Adults?
The Outreach Committee plans to put up a bulletin board with this information although addresses will be kept in the office for privacy.  We know some are college students, some have joined the military, some have jobs and others may be traveling.  Wherever they are we'd like to hear about all of them.  Since they graduated from high school our young people have gone in many directions.  We'd like to find out where they are and how they're doing.  Parents please contact Laura in the office or Lucy Winston, 301 607-9185, to let us know.
Care Packages for our Young Adults
The Outreach Committee would love to have the names and addresses of all our young men and women that are attending college whether they are away from home or commuting locally.  We plan to send them "care packages" in mid-October and again in late February.  We are collecting boxes of hot chocolate, razors, shower scrubbies, fruit snacks, pencils, cookies, pop tarts, instant coffees, tea, small bottles of hand sanitizer, lotion, chips and microwave popcorn.  Please place them in the box under the table in the Narthex.  Thank you so much!  Please call the office at 301.829.0325 or email office@stjamesmtairy.org with names and addresses.
Prayer Rotation
Please join the Daughters of the King in praying for each parishioner in rotation during 2017 by taking this notice home and by posting it where it will remind you to pray on a daily basis for the needs and blessings of:
Jane Barger
Brian and Janelle Barth
Tyler
Stephen and Jamy Batdorff
Jackson, Jacob
A member of the Daughters of the King will be contacting  you this week for special prayer requests.